Professional Services
Excellent Portable Toilet Supplier in Fairview Heights, IL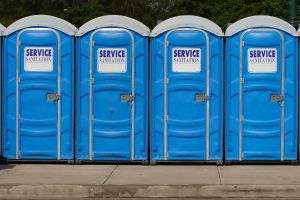 Portable Toilet Rental - If you should happen to be in need of portable restrooms for a small event like a block party, or something larger like a festival, building construction site or anything else, Fairview Heights Portable Restrooms wants to be your go-to when it comes to portable restroom facilities in Fairview Heights and the surrounding cities.
Restroom Trailer Rental: - Do you need a portable restroom that's a little bit more on the fancy  side of things? There's a reason that Fairview Heights Portable Restrooms is at the top of the food chain when it comes to supplying VIP Restrooms and VIP Restroom Trailers in Illinois. We provide you with access to a complete lineup of full service luxury restroom trailers for you and your party to select from. 
Shower Trailer Rental: - Shower Trailers provide high quality, on-site showering facilities for your employees, customers, guests at your campsite, or for whoever you might need a quality mobile shower for. Our shower trailers are designed to provide you with both functionality and luxury at the same time, taking all the comforts of your shower at home and bringing it to you on a mobile platform.
 Laundry Trailer Rental - Are you in need of a portable laundry solution for your job/construction site, Long-term event, or disaster relief? Fairview Heights Portable Restrooms has laundry trailers available for rent that can bring all the modern comforts of a laundry room to you in a portable laundry trailer.
 Portable Sink Rental - A portable hand washing station is one of the best additions you can make to your portable restroom rental. Your guests will undoubtedly feel way more comfortable knowing that you've provided a station for them to freshen up and sanitize after using a porta potty.
Temporary Fencing Rental -  Temporary Fencing is one of several temporary fence solutions available through Fairview Heights Portable Restrooms and we are the #1 Supplier of Temporary Fencing in St. Clair County Illinois. Do you need to rent a temporary fence for added security or crowd control? Look no further than Fairview Heights Portable Restrooms. - 618-693-2332