Portable Toilets for Rent in Fairview Heights, O'Fallon, Caseyville, Collinsville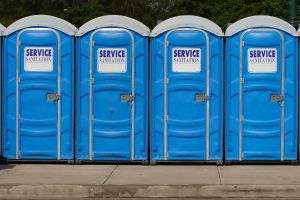 Portable toilets are completely portable and highly convenient waste management facilities that are useful for providing guests and workers with basic but very necessary restroom accommodations at outdoor activities and construction sites for the duration of time they are at the event or on the work site. Here at Fairview Heights Portable Restrooms, we pride ourselves in providing only the highest standard of service and hygiene in the portable toilet service industry. Portable toilets, port-o-johns, or porta-potties - no matter what you call them, if you should happen to be in need of portable restrooms for a small event like a block party, or something larger like a festival, building construction site or anything else, Fairview Heights Portable Restrooms wants to be your go-to when it comes to portable restroom facilities in Fairview Heights and the surrounding cities.
Our portable toilets are delivered on time and can be placed wherever you would like them to go. Need a single toilet for a day for your outdoor event? We got you covered. Do you need a row of portable restrooms or shower trailer for a couple of weeks at your church or for your event at the park? We got you covered. However many porta-johns you're in need of, we've got you covered. Portable toilets for your music festival, bbq, Memorial Day celebration, or another huge gathering? We can handle whatever needs you might have. Don't be afraid to give us a call at - 618-693-2332
Portable Restroom Rentals in Caseyville, Collinsville, Centreville, Washington Park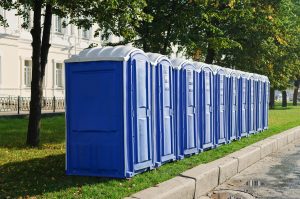 Fairview Heights Portable Restrooms promises to provide the cleanest, safest portable restrooms available in the area. When you purchase our services and request us to provide portable restroom solutions for your event or job site, we will make sure they are ready to use at once. We will also ensure that they are serviced regularly to ensure the best possible experience for you and your crowds alike.
Our portable restroom cleaning service includes waste disposal, Toiletry Replacement including hygiene products, Complete interior sanitizing and a regular inspection ensuring the portable restroom has been properly cleaned to our standards.
Porta Potties in Illinois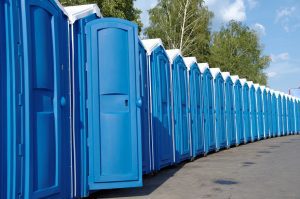 Whether you need a few porta potties for a short term period like a few days or a variety of portable toilet rentals for a more long-term event or project, we can more than meet all of your needs. Our pleasant and reliable portable restroom service professionals will  make sure you receive the precise portable restroom product or products you need, as well as make sure it's delivered on time, spic and span, and ready to use without you having to worry about any extra hassle.
If there is any way we can help provide you with the best portable restrooms, temporary fence rental, portable shower trailer or one of our other amazing portable restroom solutions in Fairview Heights, O'Fallon, Belleville, Caseyville, Collinsville or the surrounding areas, please give us a call today at 618-693-2332