Shower Trailer Rental Fairview Heights IL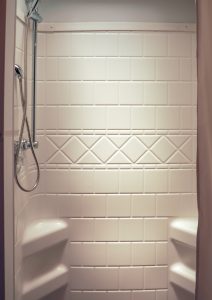 Shower Trailers provide high quality, on-site showering facilities for your employees, customers, guests at your campsite, or for whoever you might need a quality mobile shower for. All conveniently delivered to whatever location you need them present at.
Our shower trailers are designed to provide you with both functionality and luxury at the same time, taking all the comforts of your shower at home and bringing it to you on a mobile platform that can be delivered and placed where ever you might need it whenever you might need it.
#1 Shower Trailer Rental Company O'Fallon, Shiloh, Swansea
Fairview Heights Portable Restrooms is the only company you can rely on to provide you shower trailer rentals, Laundry Trailers, Temporary Fence Rental, Hand Washing stations or more in Swansea, Belleville, Caseyville, Collinsville, Centreville, Washington Park, and the surrounding areas in Illinois. Our hard working service technicians are totally committed to serving you with the very best in terms of both customer service, and product quality. Our Services practically speak for themselves whether you need a laundry trailer, VIP restroom trailer, porta potty, hand washing station or anything else.
When you rent a shower trailer from us, our staff will not only deliver it in a timely fashion, but also where you need it and when you need it. Every product will have been thoroughly serviced prior to delivery, and you will be more than blown away with the level of care given to the cleaning of every unit. 
Portable Shower Rental in Illinois
As with any of our portable restroom facilities, this one will also come with a regular cleaning provided that includes waste disposal, Toiletry Replacement including hygiene products wherever applicable, Complete interior sanitizing and a regular inspection ensuring the portable facility has been properly cleaned to our standards.
If you're currently remodeling facilities or a retail business, our fully stocked portable shower trailers and portable toilets will bridge the gap between your home shower and your work site by providing a rejuvenating shower experience for your guests. Whether you're in need of a single shower trailer for a small group or gathering, or an entire fleet of shower trailers to assist with your larger projects and community relief efforts, Fairview Heights Portable Restrooms can handle any of your orders no matter the volume. Not to mention, with the help of efficient tankless water heaters, hot water is always available on-demand, which means no cold showers for anyone. Not even the last person in line.
Portable shower trailer rentals are also a great option for emergency response sites and allow you to efficiently serve a large number of people in remote locations. Take a look at some examples of our luxury shower trailer options. Our inventory is pretty much limitless, and we have access to more than enough shower trailers to meet your every need.
If we can help get you set up with a shower trailer rental in Shiloh, Swansea, Belleville, Caseyville, Collinsville, or the surrounding areas in Illinois please give us a call today and let us be the ones to give you the best service you can find!